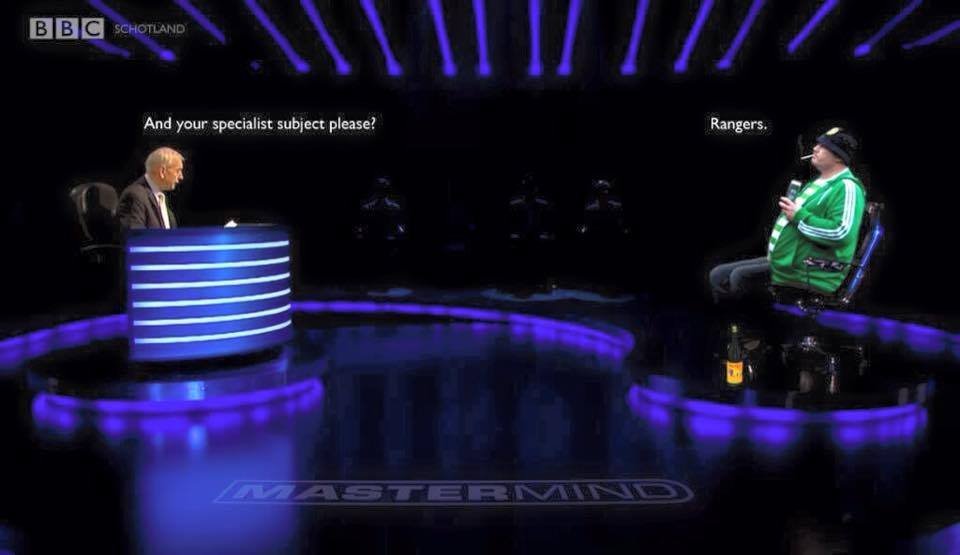 Content Count

5,784

Joined

Last visited

Days Won

2
Community Reputation
789
Excellent
Can't recall if Alfie Conn had any issues when he moved to the dark side though he didn't go directly there but neither did Mo Johnston come directly to us and I know for a fact he had problems.

I think the manager may do somewhat better in this window than his last Summer window. Last year everything was pretty much rushed and he hadn't had any time at all to watch his team in competitive games and consider exactly what he needed.

Looking as if they want to cash in on Kent at a price out of our comfort zone but retain Ojo long term. And all the signs appear to be that he has something special. Liverpool payed a fee believed to be around £2 million for him almost 8 years ago when he was only 14.

Jobs aside I feel some industries are essential to the future of any advanced nation. Steel production is absolutely essential for the future of any advanced nation.

The Kent situation might become somewhat convoluted. Even if someone stepped up with the £12 million Liverpool allegedly want it's going nowhere if the player declines to accept the move. It's pretty obvious he's more than eager to be at Rangers next season whether it be on loan or permanently signed.

Barry Ferguson suggesting he doesn't think Morelos will still be at Rangers next season and further stating that if an offer around £8 million comes in it has to be seriously considered. Personally I don't think he should be released for that amount. Dembele brought more than double that while Alfie has better goal stats. Seemingly 47 goals in 90 appearances and while he may be a card/ban risk Dembele was injury prone which at the end of the day amounts to much the same thing. A player unavailable. Plus Alfie's discipline may be improved just by talking to him. Injury prone is what it is and no amount of talking will improve it. Given Morelos is contracted till 2023 I think we should be holding on to him for next season unless a truly eye watering Dembele like offer comes in and £8 million isn't that.

I'm not going to comment on the refereeing decision because it's difficult to say exactly what it looked like from his perspective. But with the benefit of this replay it couldn't be a more obvious dive. Is that going to be retrospectively examined?

Going to be an odd match. We have nothing to play for aside from continuing an unbeaten run they have a third place finish and a guaranteed Euro spot to play for. They're going to be the more motivated to risk injury. The last thing we want now is more injuries on that plastic hell.

Accies pull off their traditional escape act on the last day of the season for them which pleases me as a born and bred Hamilton man. And all the best to St Mirren in their upcoming play off with DU.

How quickly perspective and memories are lost. I haven't forgotten their 'lap of honour' "like they'd won a TROPHY" last September after beating us in the first OF game of the season with nothing at stake but 3 early season points.

They're the ones going over the edge not us and I suspect we're likely to see anti Rangers bias cranking up a notch if anything. The grunts of 'they're skint' and 'be in admin anytime' have run out of steam as it becomes ever more obvious even to the Forrest Gump elements of Scottish football support that it's fantasy nonsense. We spend more money signing single players than the also rans combined can spend on their entire squads in multiple seasons and it drives them crazy. If Kent is available for 5 million I hope we sign him partly just to have them frothing at the mouth about that too. For the first 2 seasons of our return to the SPL they also ran with a cry of the sheep are the second best in Scotland. But now with just one game remaining and us going to finish potentially 17 points ahead of those sheep along with a gigantic GD superiority that bubble has burst too. The sheep followers actually imagine we have a special hatred for them which will result in our manager fielding a weakened side against Kilmarnock just to deny them a 3rd place finish while in reality I'm more than confident he couldn't care less where they finish. They're not a rival of ours for the title, they're just another also ran whose greatest ambition has been to finish second and personally I despise hubz more than I do them. It was also claimed far and wide and by Keith Jackson in particular that we were 10 years behind the yahoos. This season we arguably outplayed them 3 times the most recent time comprehensively playing them off the park. And that in a season where we were ridiculed for hiring a rookie manager which was bound to end in disaster. All of these fantasies have fallen by the wayside and that rookie manager in just 12 months has turned us into a force that went 11 games unbeaten in Europe and are now grudgingly conceded to be genuine title challengers by the media including the afore mentioned "ten years behind" Jackson. I truly don't get where the spite for us among the opposition comes from when the yahoos have for years being screwing them all while taking their best players then never even utilising many of those players Scott Allen being a prime example. The meltdown if we take that title next season is going to be a joy to behold. I can actually remember the last time we stopped them getting 10iar. This time will be even more gratifying.

And is smart enough to keep his tenacity/aggression just on the edge of cards. He has only two yellow cards and no reds from 23 league appearances. His ban following the piggery game was retrospective and he wasn't even booked in it. There's still a few years of physical development in him. We could get 5 million back multiple times over 3 years or so down the line. And we know he isn't to be messed with and certainly not by some knobhead.

They can only ask that much because we gave him the chance to prove himself. His highest valuation on transfermarkt has been £1.58m. Hope they keep that in mind when we ask for further loans. It's beneficial for both parties. As for Kent he appears to be more than eager for a permanent move and hopefully it happens. He's top quality by SPL standards plus can only get better as he matures and he scares the life out of the yahoos. I have seen their hordes posting online a hope that we don't have him next season.

Whatever happens in this case I'm still more concerned about McGregor missing the first match of next season which will be away. We need to come flying out of the traps next season taking full points in that first game.